This is the E_DEMUX function block type defined in Annex A of IEC 61499-1.
The behavior of an instance of this FB type is modeled by the ECC shown below.
The implementation is optimized by using an array of event outputs rather than multiple branches of an ECC.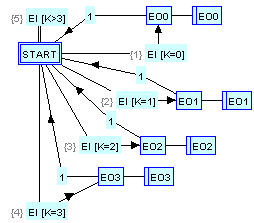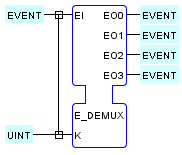 Test Procedure
Open and run events/E_DEMUX in the FBDK.
Exercise the FB by entering a value for the K input variable and clicking on the EI event input.