Building and Testing Library Elements - General
The instructions below explain the general process for building IEC 61499 library elements.
For instructions on specific library element types, click on the corresponding button above.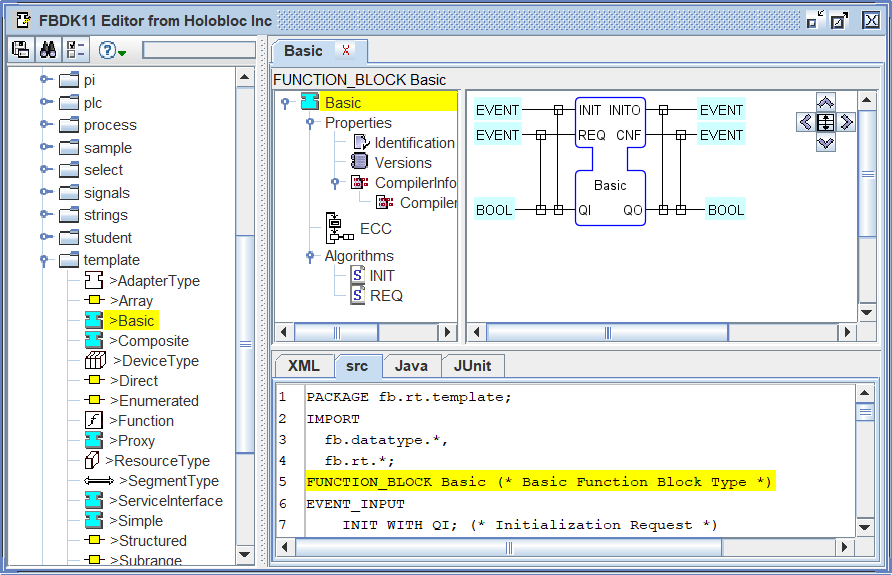 Last updated: 2018-01-23.
©2011-2018
Holobloc Inc.
This work is licensed under a
Creative Commons Attribution 4.0 International License
.
Java is a registered trademark of Oracle Corporation and/or its affiliates.